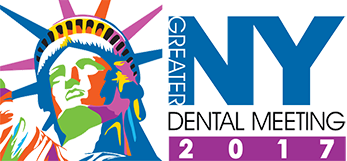 Between November 24th and 29th, 2017, the 93rd Greater New York Dental Meeting gets under way. With over 54,000 dental professionals expected to attend, it's one of the largest dental conferences in the US. Adin Group will be there, among the 1500 exhibitors.
Adin Dental Solution USA is excited to introduce the brand new VIZ intra oral scanner. It offers the best value proposition for dentists taking their first steps into the digital world. It's portable, reliable, and accurate but above all...it offers great value for money.
The VIZ was developed out of a deep understanding of doctors' needs, based on ADIN's 25 years of experience in manufacturing and marketing dental implants. Through listening to dentists around the globe, VIZ is your tool for accurate digital dentistry – from guided surgery to prosthetics, orthodontic aligners, night splint and variety of cosmetic and aesthetic treatments.
Its compact body fits in an operator's hand, while its small replaceable tips navigate easily in the mouth, allowing for quick and accurate scans.
The scanner's output are open .STL files that can be sent to any design software (CAD), with complete integration to most of the commonly used CAD/CAM laboratory systems. This allow doctors to keep working with the laboratory of their choice.
But that's not all... we are happy to announce at GNYDM 2017 our full arch scanning capabilities allowing an array of orthodontic aligners and cosmetics treatments, on top of the prosthetics. Combined with CAD/ CAM components (i.e. scan body, T-base, T-Blank, etc.), manufactured with state of the art technology and fully compatible with Adin Implants. In other words, it's your opportunity to upgrade your clinic into a digital, advanced, fully end-to-end computer based dental solutions!
To ensure that doctors and dental technicians can benefit from these innovative CAD/CAM technologies, and from ADIN's dental implants and restorative products, ADIN offers full training and education programs for dental professionals, and on-demand technical support.
So, what should you expect?
When you stop by booth #1626 you'll have the chance to meet our team and try out our VIZ intra oral scanner, so that you can get a firsthand experience. You will be able to meet dentists who already have real-life experience with the scanner, and hear their experience, and on top of that, you can get a chance to win an iPad Pro.
We invite you to take the lead towards digital dentistry by scanning your way with VIZ and experiencing the cutting-edge technology that our VIZ intraoral scanner offers.
On behalf of the Adin USA team, we look forward to seeing you there!