Mr. Cezar Nicu, Romania.
Our Romanian office, headed up by Cezar Nicu, is located in Bucharest.
"I've been working in the dental field for over 6 years, initially gaining experience in the sales department. Then I made the decision to run my own business and put my ideas and strategies into practice,"
says Cezar.
Our goal is to become one of the main players in the implant surgery market.
According to Cezar, the Romanian market is currently growing, but due to the pandemic sales have slowed down. The competition is very aggressive and the most important thing is to be present in the market, have competitive prices and up-to-date marketing materials featuring the latest innovations.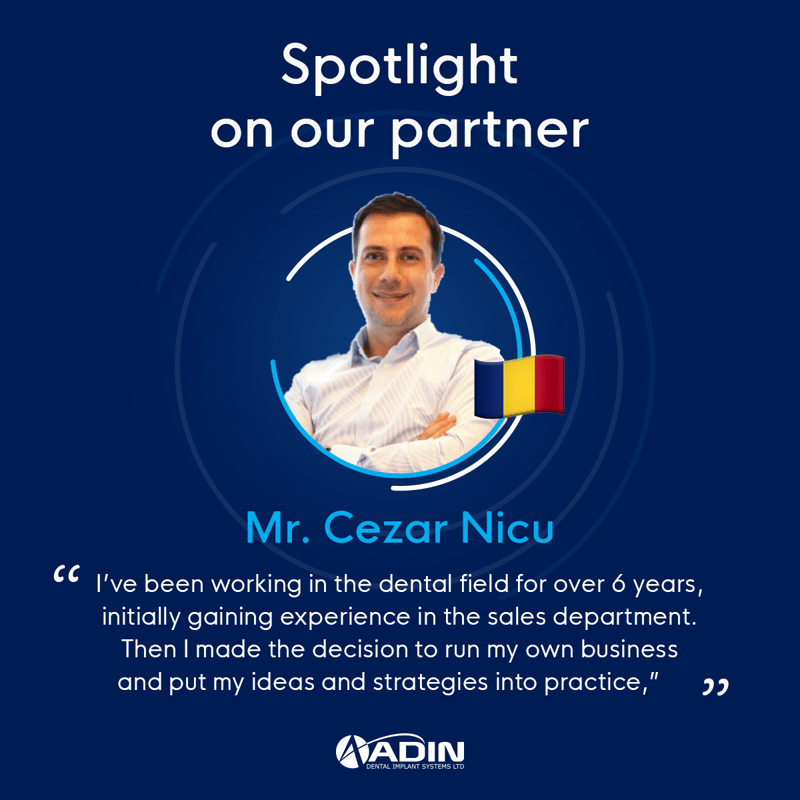 Adin offers stability by being a reliable partner with a lot of experience in research, development and innovation, he concludes.