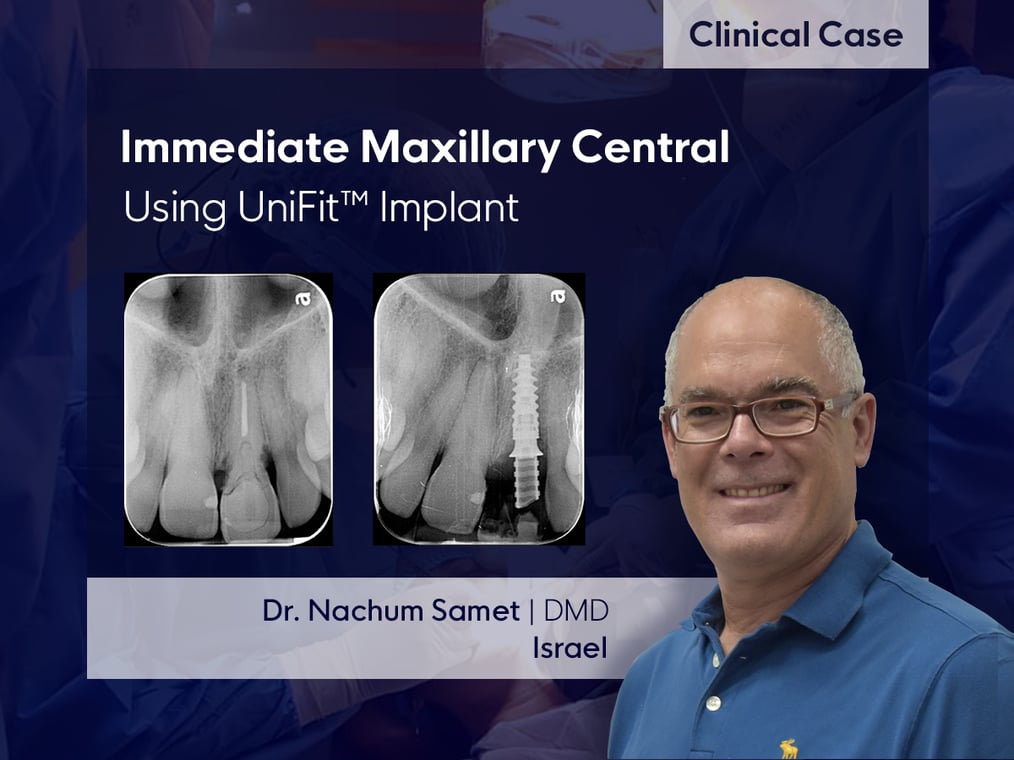 A healthy, 40 years old patient, who had a sport accident 10 years ago, asked for a solution because of irritation around tooth #21. Clinically, the tooth was discolored.
A radiograph reveals external cervical root resorption and a horizontal crown fracture.
The tooth was extracted using a root elevator to minimize bone damage, so that the buccal bone was preserved completely.


An immediate implant was placed into the palatal bone area, ensuring that connection is at the cingulum area of the future crown, and the head of the implant is around 3-4mm below the zenith of the buccal gingival margin. An immediate, screw-retained crown, was fabricated chair side, using a Temporary abutment.
After 6 weeks of healing, an impression was taken, and a final crown fabricated.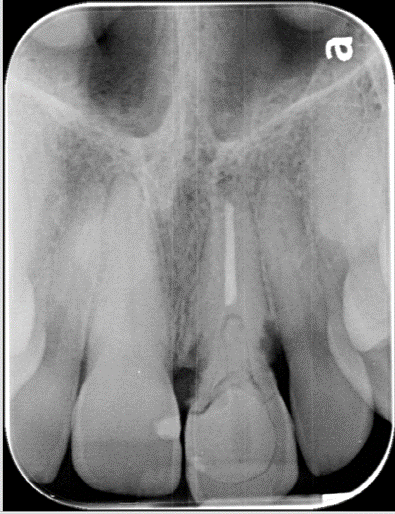 Pre-operative x-ray
Treatment Plan
Extraction, immediate placement and loading, final crown.

Description of Surgical Procedure
Following standard anesthetic, the tooth was extracted using a root elevator.
A sharp-tip drill was used to penetrate the palatal socket wall, and then was enlarged using a 2.8 two-step drill. The UniFit 3.5mm implant was placed using
an Adin implant surgical Driver.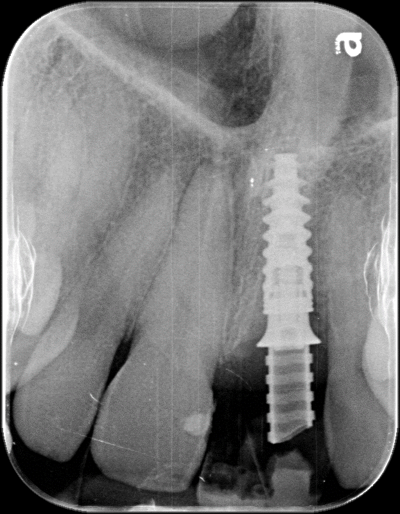 UniFit implant placement
Description of
R
estorative Procedure
An intra-oral scanner was used to send patient's and implant's data to the lab.
Using CAD/CAM technology, a Zirconia, screw retained crown was fabricated, coated with Felspathic porcelain.
Conclusion and Final Result
Very stable implant-abutment connection.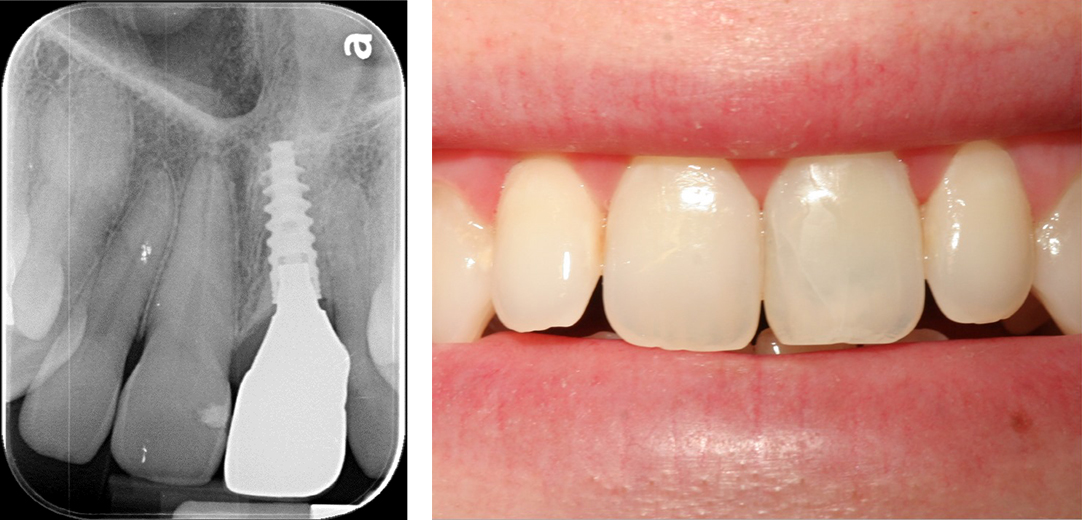 Acknowledgement: Temir Heker Dent, Dental Laboratory, Tel-Aviv, Israel.
Want to learn more about UniFit implant?
Click Here
---