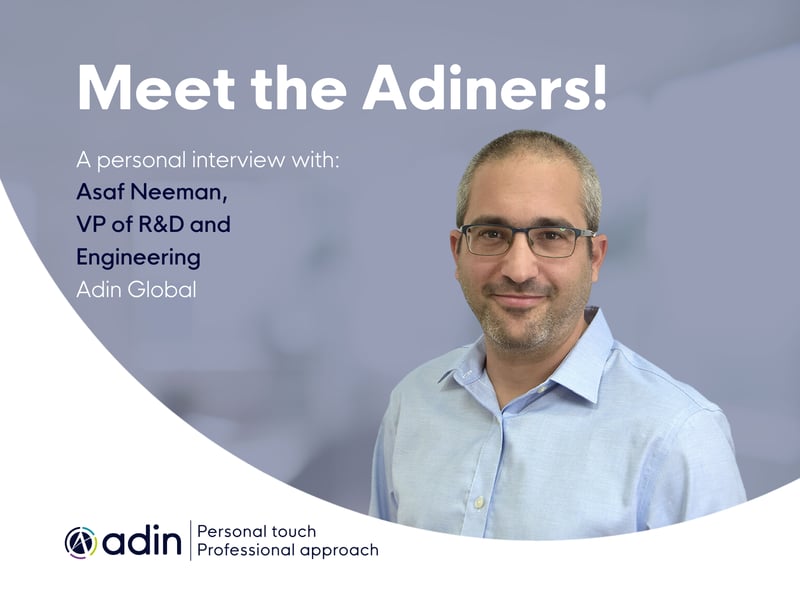 "Do things once and good. Enjoy the rest of the time!"
Asaf Neeman
Innovation is the cornerstone of success for any company that wants to thrive in today's fast-paced business environment.
In the dental solutions industry, R&D plays a vital role in driving innovation and enabling companies to offer cutting-edge products that meet the ever-evolving needs of patients and practitioners alike.
This is where our world-class team comes into place.
Asaf joined our Adin family in February 2019, and he is responsible for researching, developing, and turning ideas into high-quality dental products that will ultimately benefit both patients and dental professionals.
We invited Asaf to share with us some insights from the position of a valuable Adin employee, as well as his passions outside of work.
Tell us a little about your position and mission as part of Adin's global family.
As part of my position as VP of R&D and Engineering, I am in charge of developing Adin's new products, as well as sustaining the existing ones.
What this is all about is that we basically take an idea that we received from different sources and materialize it according to requirements into a medical device that later on goes on the market.
When did you join Adin and what made you join us?
I joined the Adin team in February 2019, and one of the main reasons was the growth opportunity that Adin had to offer.
What work situation or special achievement made you feel proud?
What makes me proud is every release of a new Adin product or a solution that can end in a user's smile.
What is your life mantra?
Do things once and good. Enjoy the rest of the time!
What would be your advice for a person who seeks to join Adin?
My advice for everyone would be to come open-minded and to make sure they are willing to work in a young, fast-growing, and inspiring environment.
We are also curious to learn a little about you. Tell us about a passion you have.
One of my passions is nature. Almost every weekend we go off-roading with the family Jeep to find a nice place or a spring to enjoy.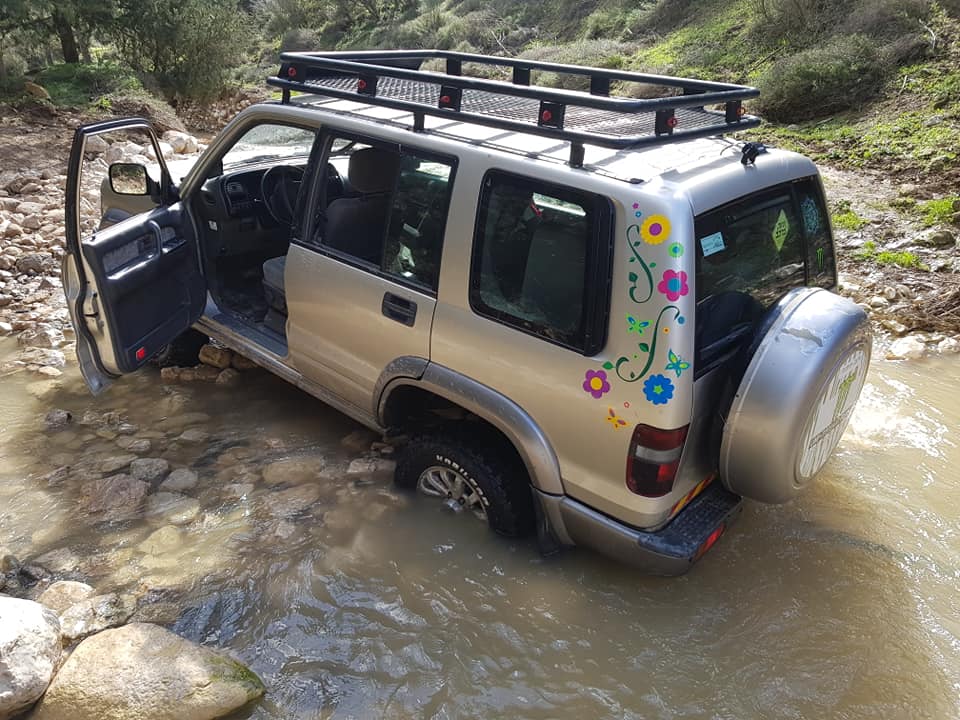 Thank you, Asaf, for taking the time to share your story with us. As a company, we recognize that our success stems from the dedicated efforts of our employees, and it's through their talents and hard work that we continue to flourish. We remain committed to fostering an environment that encourages personal and professional growth, and where each member of our global family feels valued and supported.
---
About us:
Founded in 2001, Adin Dental Implant Systems is a global leader in the design, development and manufacture of dental implant solutions & on track to become the world's leading independent dental implant provider.
We are growing and we will be happy to meet new talents to join us – you can learn more about our jobs opening here.


You can follow us on Facebook, Instagram, Twitter, LinkedIn, and Youtube – we are looking forward to reading your comments and feedback on the importance of a company's people.