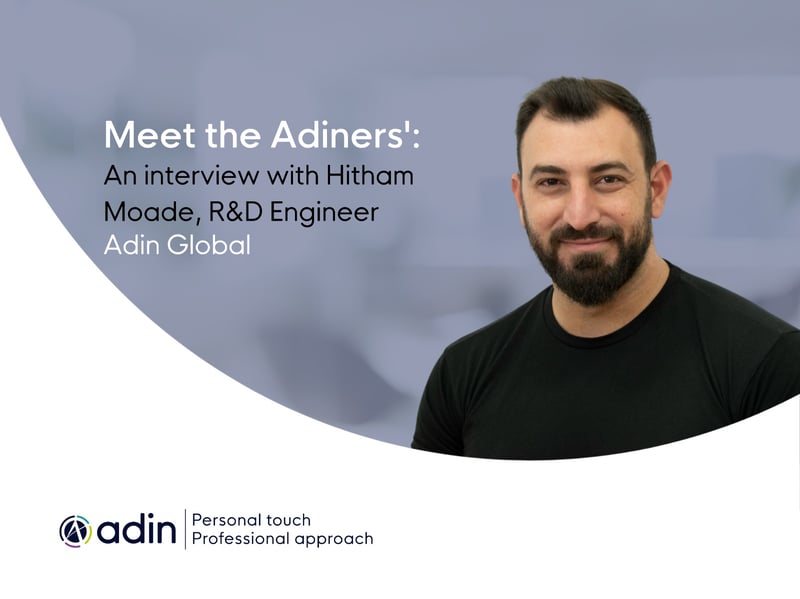 "Nothing withstands the power of will"
Hitham Moade, R&D Engineer

How the "Personal Touch, Professional Approach" braided synergetically to become our company's slogan is a story that finds its voice throughout both our employees' work and presence, and the professional network we built worldwide.

Hitham is a member of the Adin Israel R&D Department since last year.
His work includes a variety of responsibilities such as designing the best products in the market and supervising the process by validating each step and leading the operation departments thru first productions.

We invited Hitham to share with us some insights about working at Adin, R&D, and yes, to also talk about his joys outside the office.



What is your position and mission in Adin?
As an R&D Engineer, my responsibility is to convert requirements from the contemporary era market and translate them into finished products that meet the needs and lead the dental field in quality innovation and functionality, thinking outside the box, and designing innovative solutions for the nowadays market.

A big part of being a PM in the R&D department is to make sure that all of our products and their aspects meet the regulatory requirement of each country our products will be used in, it means planning and executing countless tests that push the products to their limits of performance quality and lifetime. My responsibility is to make sure that the product I designed and tested is the best product of its kind in the market, as well as working with sub-contractors and leading them to deliver the best parts or jobs for our products.

When did you join Adin and what made you join us?
I joined Adin in May 2021. Creating products that will eventually help patients improve their quality of life, being part of that is the first thing that drew me to join Adin. As a bonus, I got to meet the most amazing people to work with and call them family.


What work situation / achievement made you feel proud?
Three months ago, the first UniFit Implant, a new dental implant platform, Implant was used with a patient.
Knowing that a project I worked on since the first day in Adin is finally doing what it is supposed to do, made me so proud.


What is your life mantra?
Nothing withstands the power of will.
To me this is the motivation to create a balanced, prosperous life that impacts others positively as well.



What would be your advice for a person who seeks to join Adin?
Adin is my second big family, it is a place that made me improve my skills a lot while contributing to the productivity of the company, it as a place where every person will have the opportunity to achieve their career goals.

If you like to think outside the box, be involved in a lot of interesting projects, fulfill your career goals, and be part of a big family, Adin is the right place for you.



We are curious also to learn a little about you. Tell us about a special hobby you have.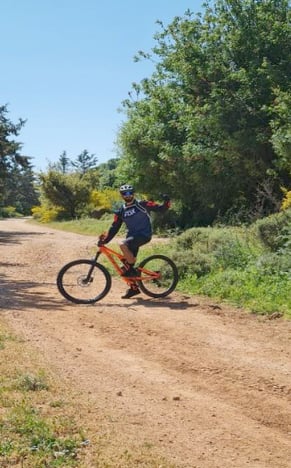 I have quite a lot. ☺
During the first lockdown of Covid, gyms closed the doors, so I searched for other sports that I can do, I started mountain biking, and I fell in love with it.
I go out to trails on weekly bases nowadays.











Thank you, Hitham Moade, for sharing with us your experience with Adin.
It's our people that help the company thrive and grow and we can only reciprocate that by nurturing their potential and valuing them as members of our global family.

About us:
Founded in 2001, Adin Dental Implant Systems is a global leader in the design, development and manufacture of dental implant solutions & on track to become the world's leading independent dental implant provider.
We are growing and we will be happy to meet new talents to join us – you can learn more about our jobs opening here.