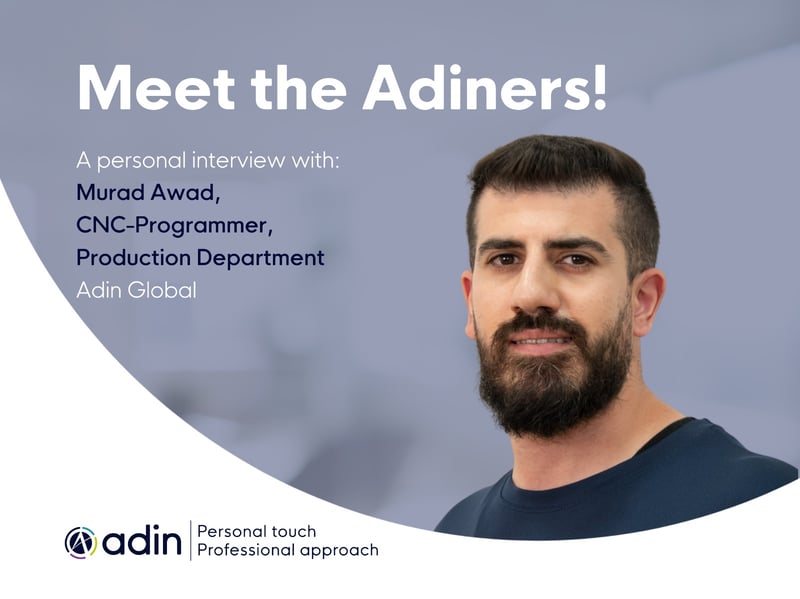 "Every dream can be fulfilled."
Murad Awad
In a digitalized world, coding is the language that turns visionary ideas into state-of-the-art results, successfully conquering human limitations, next to the AI machines.
This is where our expert CNC- Programmer comes in, whose mission is to transform Drawn Models into real Parts. Murad Awad joined Adin in 2016, as a machine operator and then got promoted to the position of CNC programmer.
We invited Murad to share with us some insights from the position of a valuable Adin employee, as well as his passions outside of work.
Tell us a little about your position and mission as part of Adin's global family.
I get the technical drawings from the Engineer Dep. And then I write a G-code Program (CNC- Machine Language) for a specific part.
Next, I set up the machine and make the first part for quality control.
After Checking Everything is all right, mass Production can start.
When did you join Adin and what made you join us?
I've joined Adin in 2016, as a machine operator and then I got promoted to my new position as a CNC programmer.
I see Adin as a big family that gives me the opportunity to learn and develop inside the company.
What work situation or special achievement made you feel proud?
When I see the part that I was planning go to mass production and all of our customers around the globe use it successfully.
What is your life mantra?
Every dream can be fulfilled. This is my life mantra.
What would be your advice for a person who seeks to join Adin?
My advice is to come with motivation and drive and you will get all the support you need.
We are also curious to learn a little about you. Tell us about a passion you have.
In my spare time, I love watching football.
Now it's World Cup time and it's like a special event for me.
I really like to play snooker regularly, every Friday evening.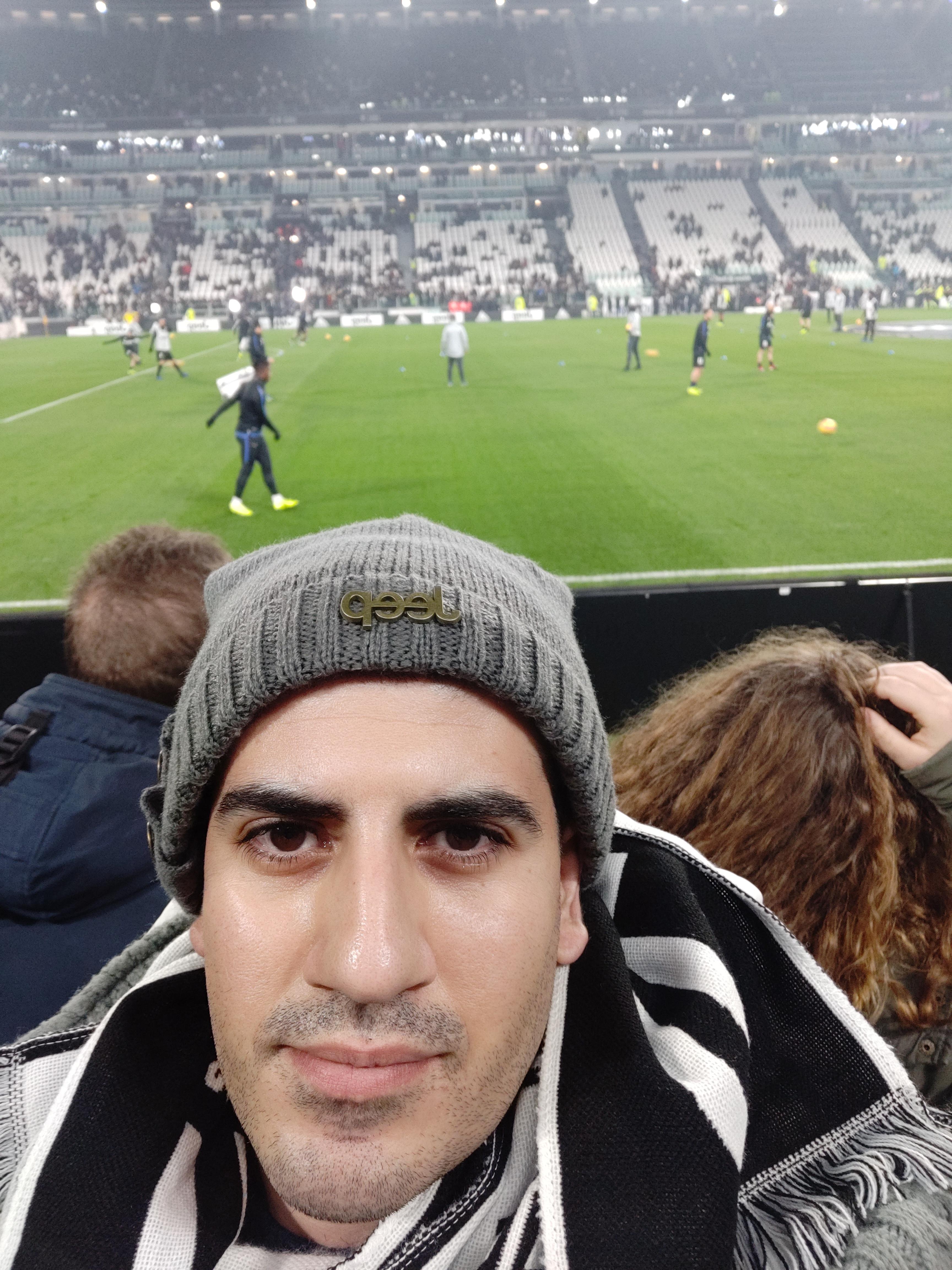 Murad, thank you for sharing your experience with Adin with us.
By nurturing our people's potential and valuing them as members of our global family, we can ensure the company thrives and grows.
---
About us:
Founded in 2001, Adin Dental Implant Systems is a global leader in the design, development and manufacture of dental implant solutions & on track to become the world's leading independent dental implant provider.
We are growing and we will be happy to meet new talents to join us – you can learn more about our jobs opening here.


You can follow us on Facebook, Instagram, Twitter, LinkedIn, and Youtube – we are looking forward to reading your comments and feedback on the importance of a company's people.