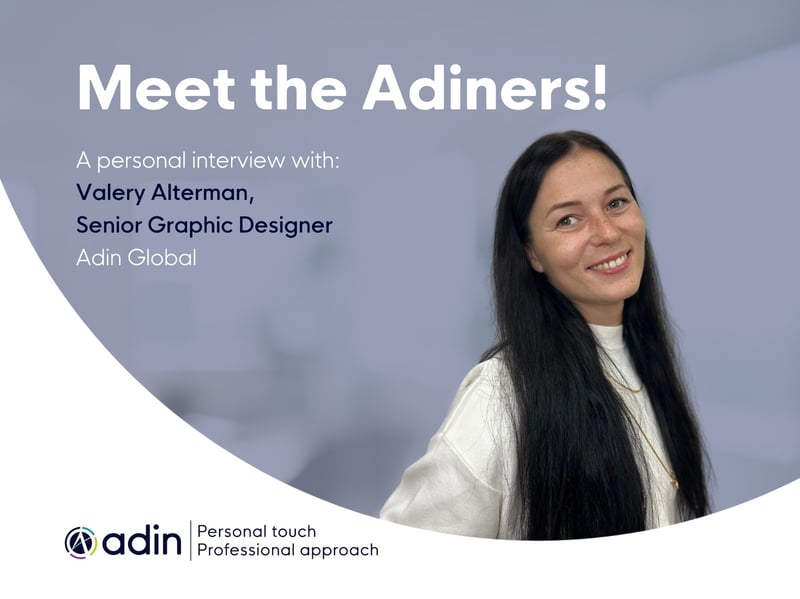 "Design is not just what it looks like and feels like.
Design is how it works."
Steve Jobs
Building a strong identity, loyal to our values, takes consistent dedication to excellence.
To us, it represents the embodiment of the Adiners' work at all strategic levels.
In today's article, you're invited to meet a key member of our team, whose job is successfully bridging our worldwide mission through visual arts.

Valery Alterman joined Adin 5 years ago, and the graphic language she crafted is the interface that makes Adin distinguishable in all corners of the world, in a coherent and masterful way.
We invited Valery to share with us some insights from the position of a valuable Adin employee, and we also got a glimpse into her passions outside the office.
Tell us a little about your position and mission as part of Adin's global family.
As a Senior Graphic Designer, I'm responsible for branding the image of Adin Global and our partners all over the world.
When did you join Adin and what made you join us?
I joined Adin 5 years ago and my passion was to unite the Adin looks and graphic image and to unify them into a strong and recognizable graphic language.
What work situation or special achievement made you feel proud?
Two years ago, I, together with the marketing and sales team, created a rebranding for Adin global with all marketing materials and marketing messages.
It made me so proud to see the work successfully absorbed around the world.
And lots of work is still ahead of us.
What is your life mantra?
"Design is not just what it looks like and feels like. Design is how it works."
What would be your advice for a person who seeks to join Adin?
My recommendation for a person who seeks to join the Adin family is to be ready for challenges, to have an open-mind, and to be a team player – it is very important for a successful job.
We are also curious to learn a little about you.
Tell us about a passion you have.

In my free time, I really like to travel in nature, and explore new and historical places in the Land of Israel together with my son.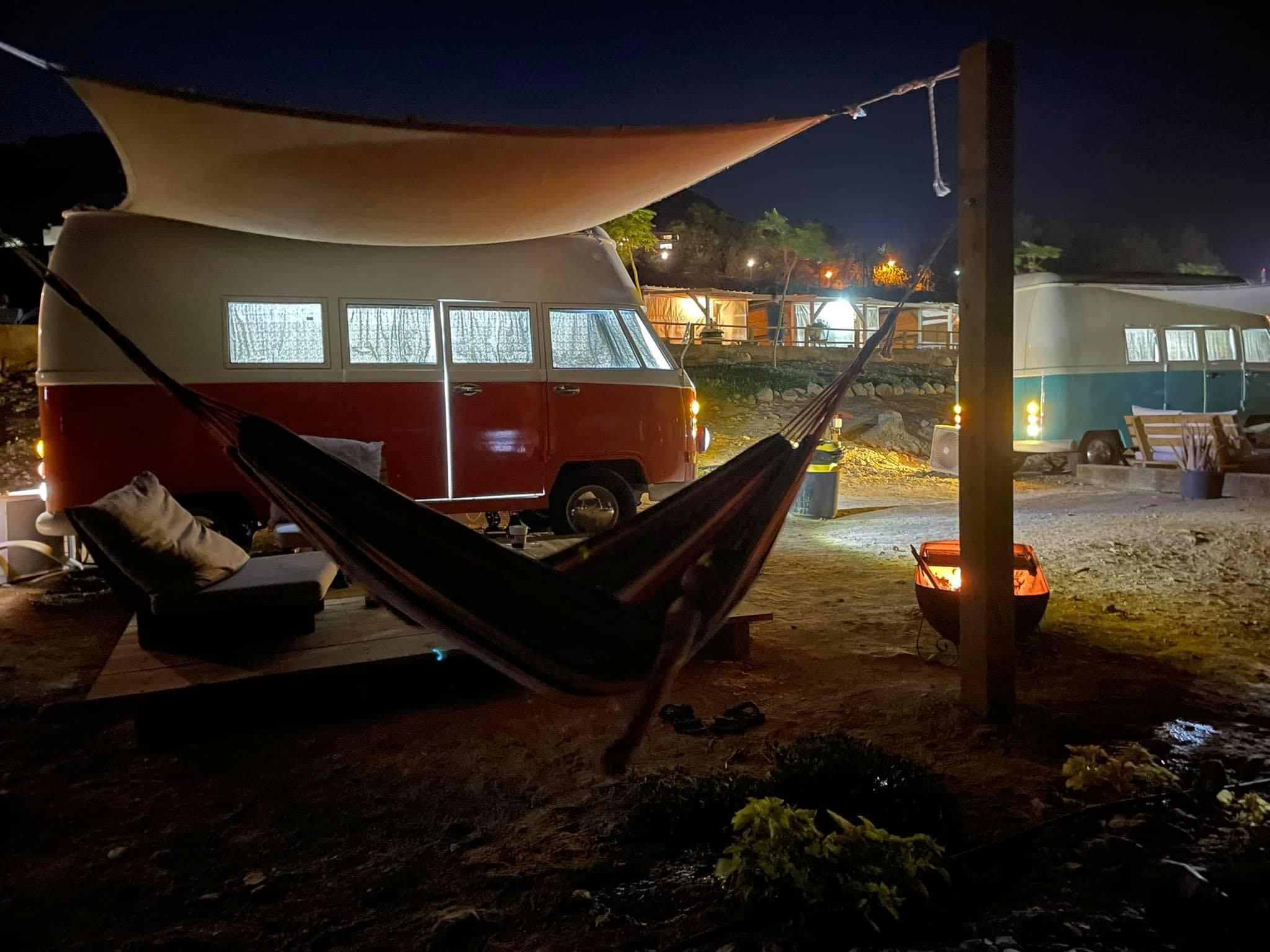 Thank you Valery, for sharing with us your experience with Adin.
It's our people that help the company thrive and grow and we can only reciprocate that by nurturing their potential and valuing them as members of our global family.
---

About us:
Founded in 2001, Adin Dental Implant Systems is a global leader in the design, development and manufacture of dental implant solutions & on track to become the world's leading independent dental implant provider.
We are growing and we will be happy to meet new talents to join us – you can learn more about our jobs opening here.


You can follow us on Facebook, Instagram, Twitter, LinkedIn, and Youtube – we are looking forward to reading your comments and feedback on the importance of a company's people.