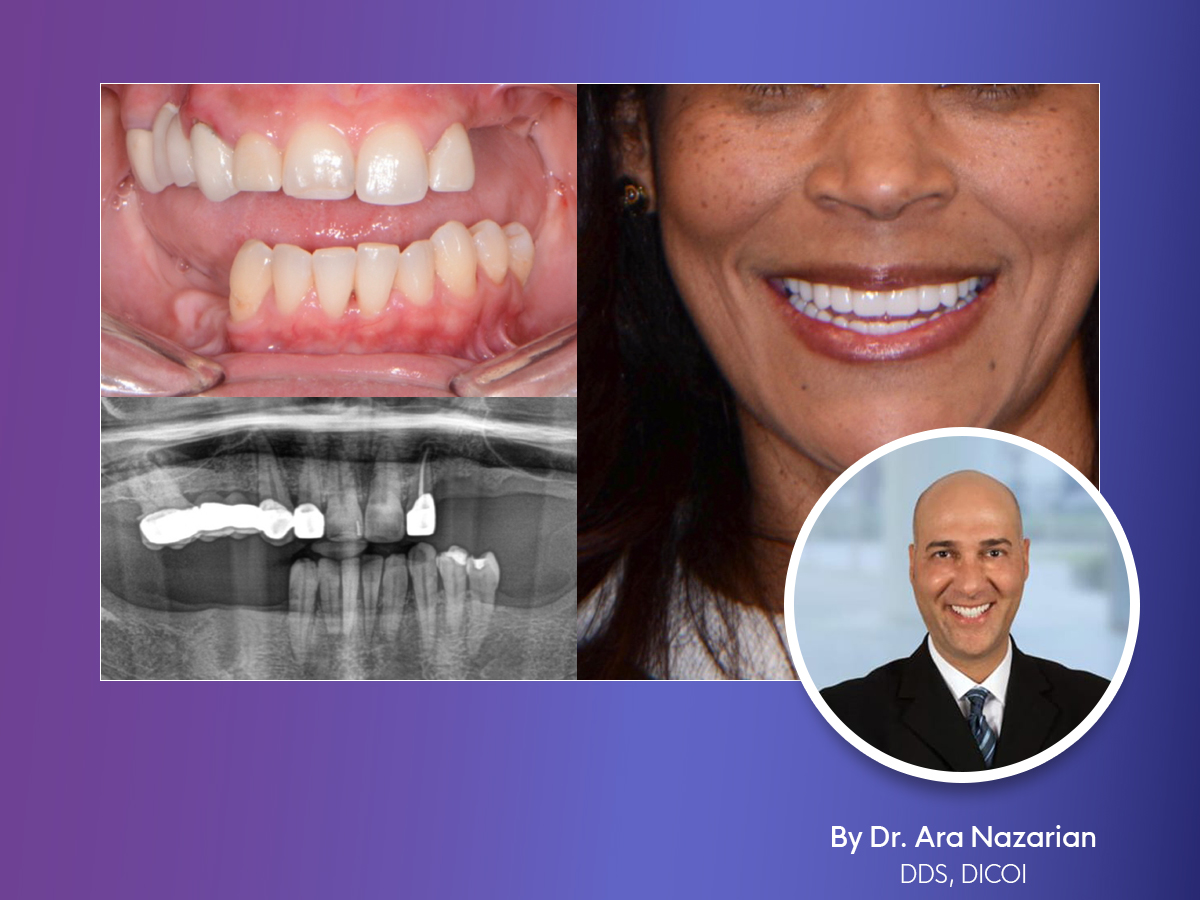 Today, we find more and more patients presenting to the dental practice already having exhausted various types of dentistry needed to replace teeth.
Dental implants offer a great solution, however, in the past there were long healing times necessary for the dental implants to integrate.
With the design of advanced thread patterns and various types of surface treatment, patients no longer must wait if they need to get teeth.
With the advent of various designs in dental implant manufacturing, dental implant companies have met the demand for dental providers as well as their patients for the "Ultimate Dental Implant".
This means a dental implant that can be immediately loaded due to its mechanical fixation and stabilization until osseointegration occurs.
Because of surface treatment, the osseointegration process is enhanced and shorter duration in time.
The Ultimate Dental Implant is one that can be used in various types of bone ranging from D1 to D4.
Prosthetically, this dental implant has one prosthetic platform for all their sizes ranging from small diameter to very large diameter.
Most importantly, this dental implant is very cost effective, so that every patient may be able to afford dental implant therapy.
Enclosed is a case study where I utilized a dental implant that fits the description of the Ultimate Dental Implant.
In my opinion, the Touareg-OS™ dental implant from Adin fulfills this description.
It features an active & dynamic self-drilling thread, engineered to provide ideal primary stability and immediate loading capabilities in all bone types with a unique surface treatment. Additionally, all Touareg™ diameters and restorative parts connect with one unified Internal Hex Connection to simplify management of surgical & prosthetic procedures.
A patient presented to my dental practice with missing teeth in ¾ quadrants as well as anterior teeth that were severely compromised periodontally.
A comprehensive examination both clinically and radiographically revealed periodontal disease with several areas of infection.
All risks benefits and alternatives for treatment were discussed with the patient.
Full mouth dental implant reconstruction using Adin's Touareg-OS™ dental implants was suggested and accepted.
The patient was reassured that she would "not be without teeth" due to the use of these dental implants.
Using CBCT guided surgery, 6x Touareg-OS™ implants were placed in the maxillary arch
and 7x Touareg-OS™ implants in the lower arch with immediately loaded provisional restorations.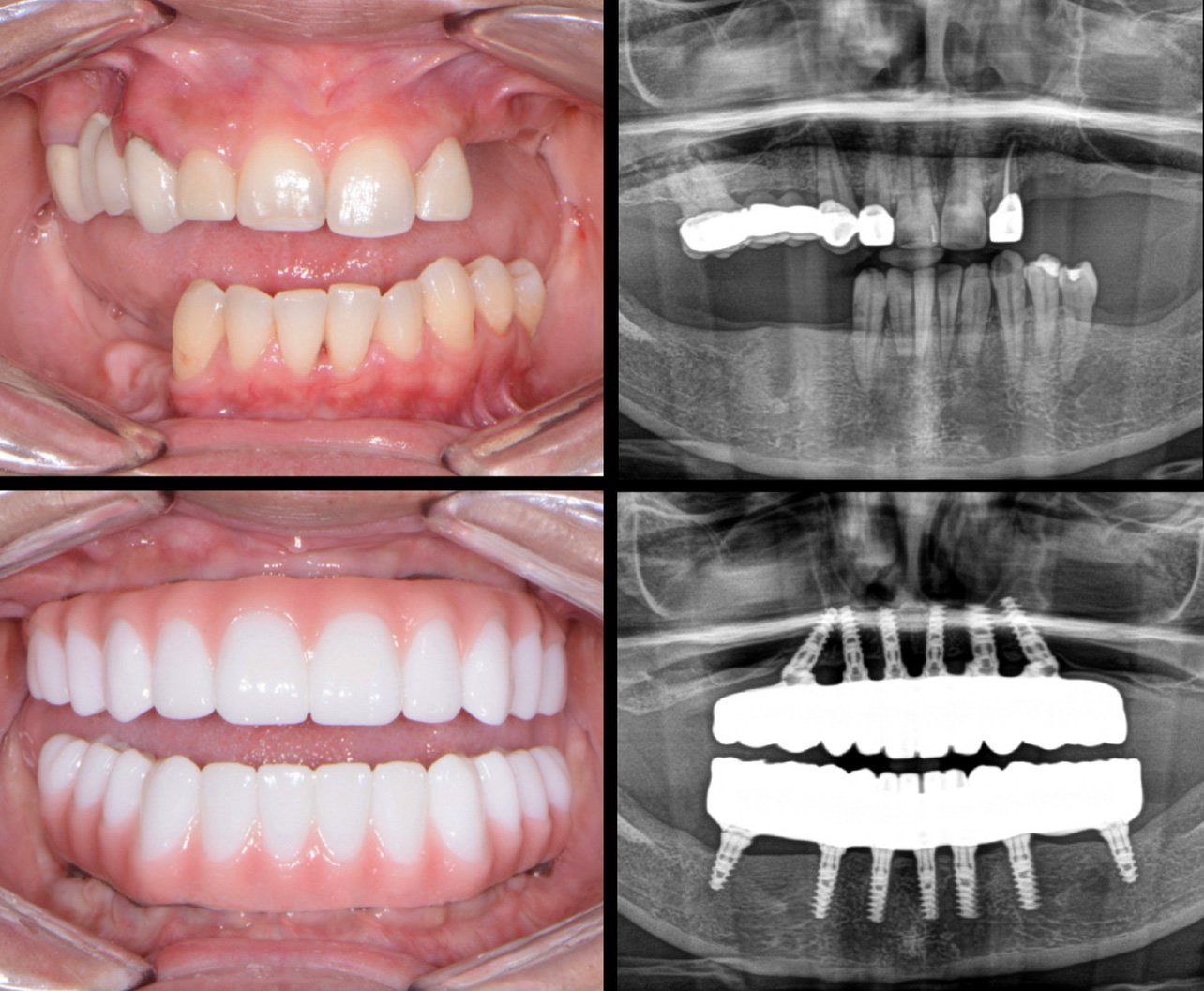 During the healing phase, the patient was able to function with her provisional restorations. After several months, impressions were taken for her definitive restorations.
The patient was very pleased with the results and commented that she had obtained consults at various other offices before ours and they had mentioned that there would be a long period of her having to be edentulous during her treatment.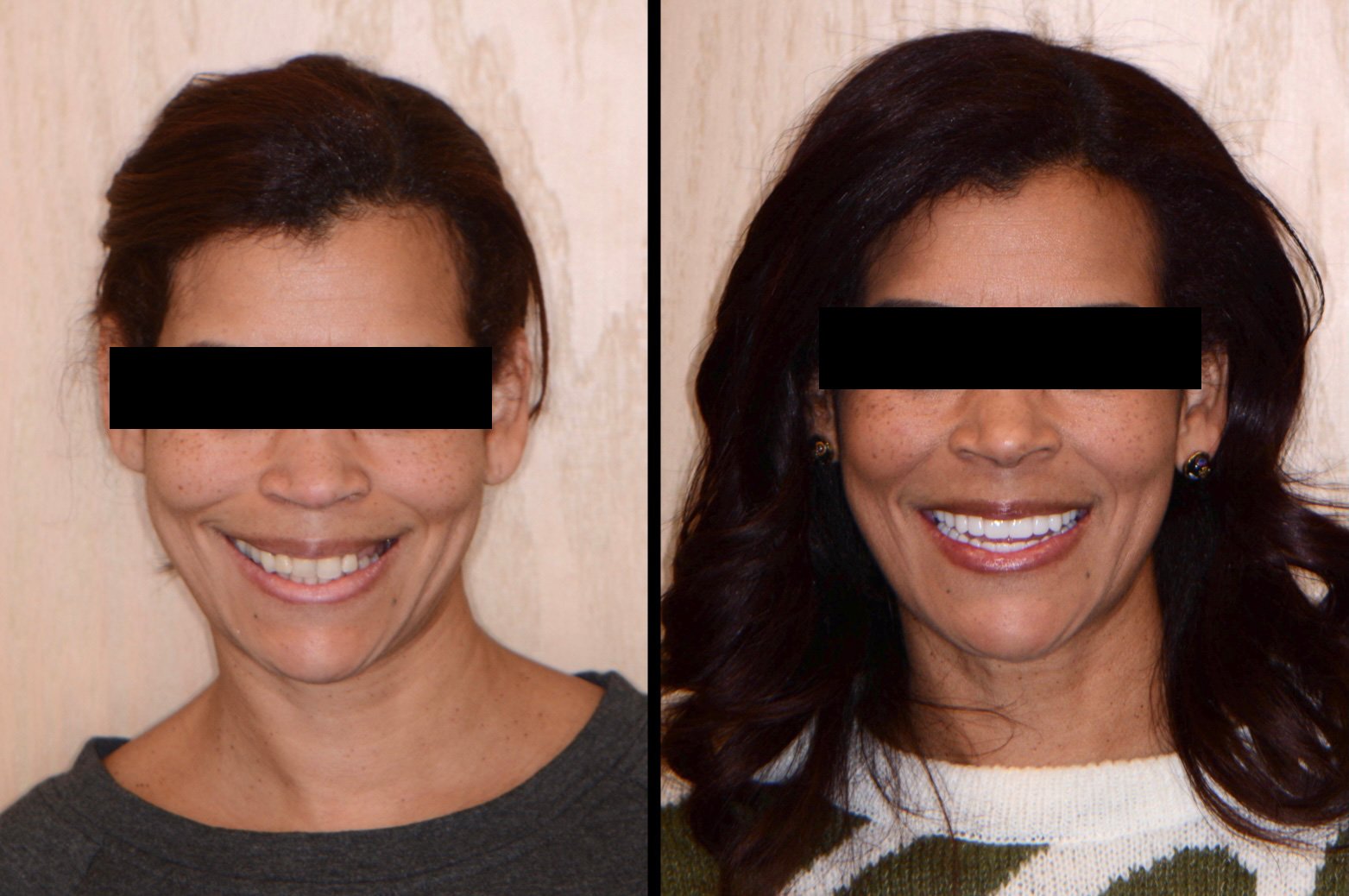 By having a variety of materials and methods available like Adin's Touareg-OS™ dental implants, we can provide more comprehensive treatment for all our patients.