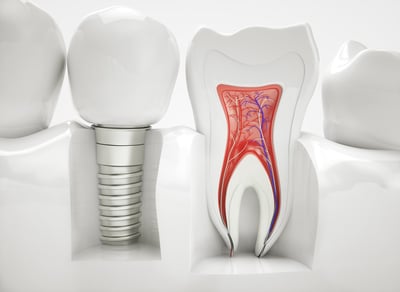 Dental implant procedures have been enhancing the quality of life of patients ever since Dr. Leonard Linkow first began using titanium to replace teeth in the 1950's.
Based on the very high long and short term success rates, treatment using dental implants have become a valid and preferred treatment modality by a growing number of dental professionals and patients. Yet, despite significant ongoing developments in tooth-replacement technology, there is always room for improvement.
However, in spite of all the developments, one thing remains constant: dental implants need to be placed into healthy bone. So when patients are in good health and have bone sufficient to support implants, implant placement is a straightforward procedure. Thus, many dentists are reluctant to use dental implants to treat patients when they lack sufficient bone or when jaws are extremely resorbed — this is owing to the risks associated with standard implant placement in such cases.
A major breakthrough to help those patients was the development of pterygoid and zygomatic implants. These types of advanced dental implants can be a true solution for many. However, they are shunned by the majority of dental professionals, mostly due to a lack of knowledge and the potential pitfalls involved in their placement.
An emerging technology — introduced by ADIN — aims to provide implantologists with a tool that will ensure correct and safe placement of conventional and advanced implant types, including zygomatic and pterygoid implants. Moreover, it may also permanently alter the way implantology is performed worldwide.
Conventional Implants vs. Implants of the Future
Today, any dentist with proper education and training routinely places conventional dental implants in patients with sufficient bone conditions. They may also perform minor bone augmentation or sinus augmentation procedures, but they tend not to treat patients with severe bone loss. These patients, unfortunately, need to rely on removable dentures or undergo massive augmentation procedures before conventional implants can be placed.
Each one of these options presents significant problems. For example, removable dentures are not stable, they're bulky, can irritate the underlying tissues and will cause additional bone resorption. Extensive bone augmentation procedures are painful, expensive and, in many cases, present 'less than ideal' outcomes.
For these type of patients (and for others), pterygoid and zygomatic implants present a faster, safer, reliable, long lasting and a far more economical treatment option. Here are some key advantages:
Improved quality of life - While conventional dental implants provide improved quality of life for patients in terms of restoring full chewing function, the time taken to achieve this is usually measured in months. With zygomatic and pterygoid implants however, patients can undergo the incredible transformation of not being able to chew basic foods to having permanent, fixed functional dentition within 72 hours; after which, patients are able to eat and chew any foods.
Speedier recovery times - Because the process is faster, patients require less visits to the dentist in comparison to conventional implant treatments, but in addition, patients are able to resume normal routines such as returning to work quicker because healing time is significantly shorter.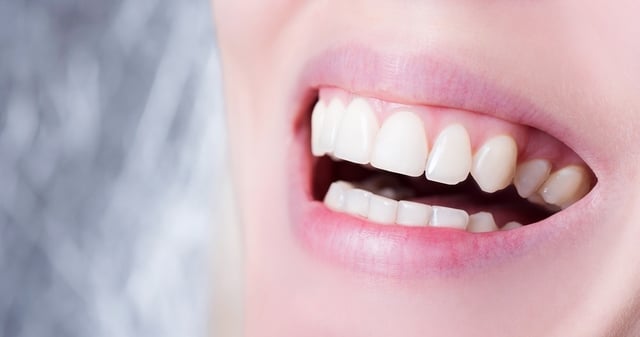 So why are dentists still suggesting massive bone augmentation procedures over these implants?
Probably because of the simple fact that they are portrayed as dangerous and "esoteric" by those who don't have the knowledge and training to safely place them. However, even with the best educational and training programs, dentists still feel unsure about placing implants into the zygoma or the pterygoid process without proper guidance.
So what exactly are Pterygoid and Zygomatic implants?
Zygomatic Implants:
Zygomatic implants are long, rigid and specially designed implants which anchor into the dense zygomatic bone. Unlike natural jaw bone, the zygomatic bone doesn't resorb. Implants can lie on the outer aspect of the maxilla or can be inserted through the maxillary sinus.
Hence, their use requires less bone grafting and allows for immediate loading. So ultimately, patients can enjoy the benefit of leaving the surgery on that same day with a fixed restoration. That said, their current placement procedure require substantial knowledge and experience, since improper placement may severely damage vital structures.
Pterygoid Implants:
Like zygomatic dental implants, pterygoid or pterygomaxillary implants are used when patients present significant deficiency of the maxillary bone. Pterygoid implants are actually conventional dental implants placed into a non-conventional anatomical area, which is probably the reason for their scarce use.
The pterygoid area is unfamiliar to most dentists who, when placing implants, may be afraid to implant because of the fear of accidentally damaging massive blood vessels or nerves situated in that area.
ABC & The Future of Implantology
An innovative new handheld device — the ABC (Active Bone Control) — aims to allow, fast, predictable and minimally Invasive placement of zygomatic and pterygoid implants, with a very high level of safety!
For years, spinal surgeons have been using ABC technology for precise placement of spinal implants and long-term surgical success with rapid healing, while reducing the number of required surgical procedures.
This high-tech ABC device is now making its way to dentistry. ABC uses a combination of electrical conductivity sensors and audible signals to provide dentists with a safe and reliable guidance throughout the surgical procedure to ensure correct zygomatic and pterygoid implant placement every time.
How Does ABC Clinically Work?
The handheld tool emits a minute electrical current that flows through the bone from one electrode to another, creating a circular electromagnetic detection field at the tip. Sensors within the device determine the conductivity differences between areas of dense cortical bone and the areas of more malleable cancellous bone.
Based on bone density, the device makes lower or higher pitched sounds, which enable dentists to know precisely where to drill, resulting in a safer and faster implant placement procedure.
This "on the spot" guidance will enable dentists to add pterygoid and zygomatic implants into their armamentarium of possible treatment options for the benefit of their practices and, of course, for the benefit of their patients.
No Flaps Required
Conventional implant placement requires that gingival flaps are raised to provide direct access to the treated area. Frequent radiographic images are also needed to ensure proper drilling and to prevent damage to vital organs and nerves. This type of procedure, with all its benefits, may still cause infection and will always result in varying levels of pain and discomfort.
By utilizing minimally invasive surgical procedures, the ABC probe significantly decreases the risks associated with surgical flaps and will reduce the need for intraoperative radiographs. Thus, dentists will benefit from the ability to provide simpler, faster, safer and more predictable treatment options. At the same time, patients enjoy faster healing, immediate loading and higher chances of implant success.
And indeed, in a preliminary cadaver-based study, the audible probe showed a rate of 100% breach detection, which means that the device allows for safe navigation through different anatomical structures for accurate zygomatic and/or pterygoid implant placement.
2-Hour Zygomatic and Pterygoid Implant Procedures
Another major benefit of combining the ABC device with the minimal Invasive approach is the significant reduction in treatment time. In fact, based on our preliminary experience, the entire procedure could take as little as two hours.
So, what is the key take-home message?
Incorporating cutting-edge technologies from other fields, such as spinal surgery, and combining it with current and up-to-date dental knowledge provides the next logical step in the quest for better and safer dental implant procedures.
The new innovative handheld ABC probe will soon provide dentists all over the world with a safe and predictable dental implant placement method that is beneficial in terms of patients quickly regaining their quality of life, even those with severely resorbed bone conditions. Dentists will also benefit from the ability to provide additional and better treatment options to their patients.
This is just some of the technology revolutionizing the world of implantology. Bookmark our blog and follow us on social media as we continue to delve into more innovative and exciting dental tech in the coming months.