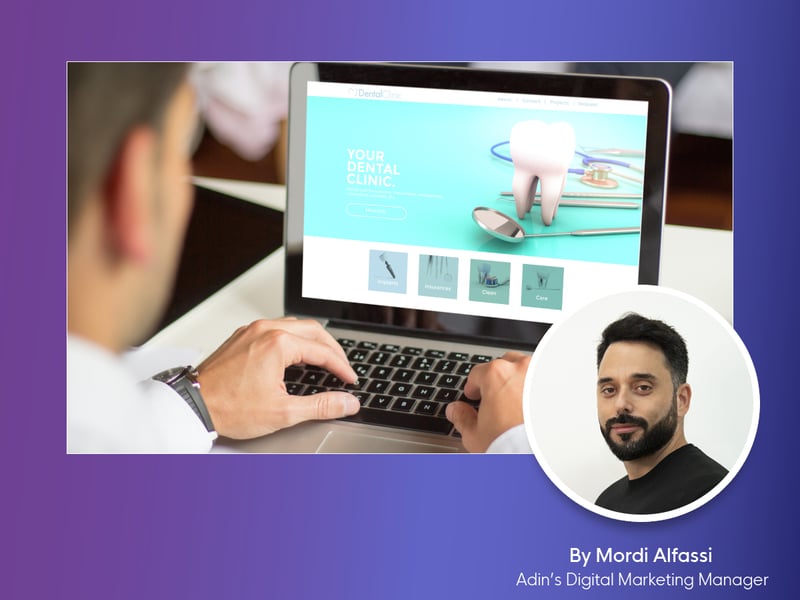 In the first chapter, Make the most out of digital marketing, we talked about the importance
of having a strong digital presence. In the second chapter, we talked about building a strategy. Now it's time to roll up your sleeves and move from theory to practice.
But just before you get started, let's check you've got the basics right:
Facebook
After you've opened a business page on Facebook (you can open yours here), you need to make sure you've filled in all the relevant information about your clinic.
1. Create a username so people can find you via tagging.
We recommend choosing a username that's memorable and includes the name of your clinic.
2. Edit the Call to Action (CTA) button. We recommend including quick and easy ways to get in touch with you (email, WhatsApp, phone number).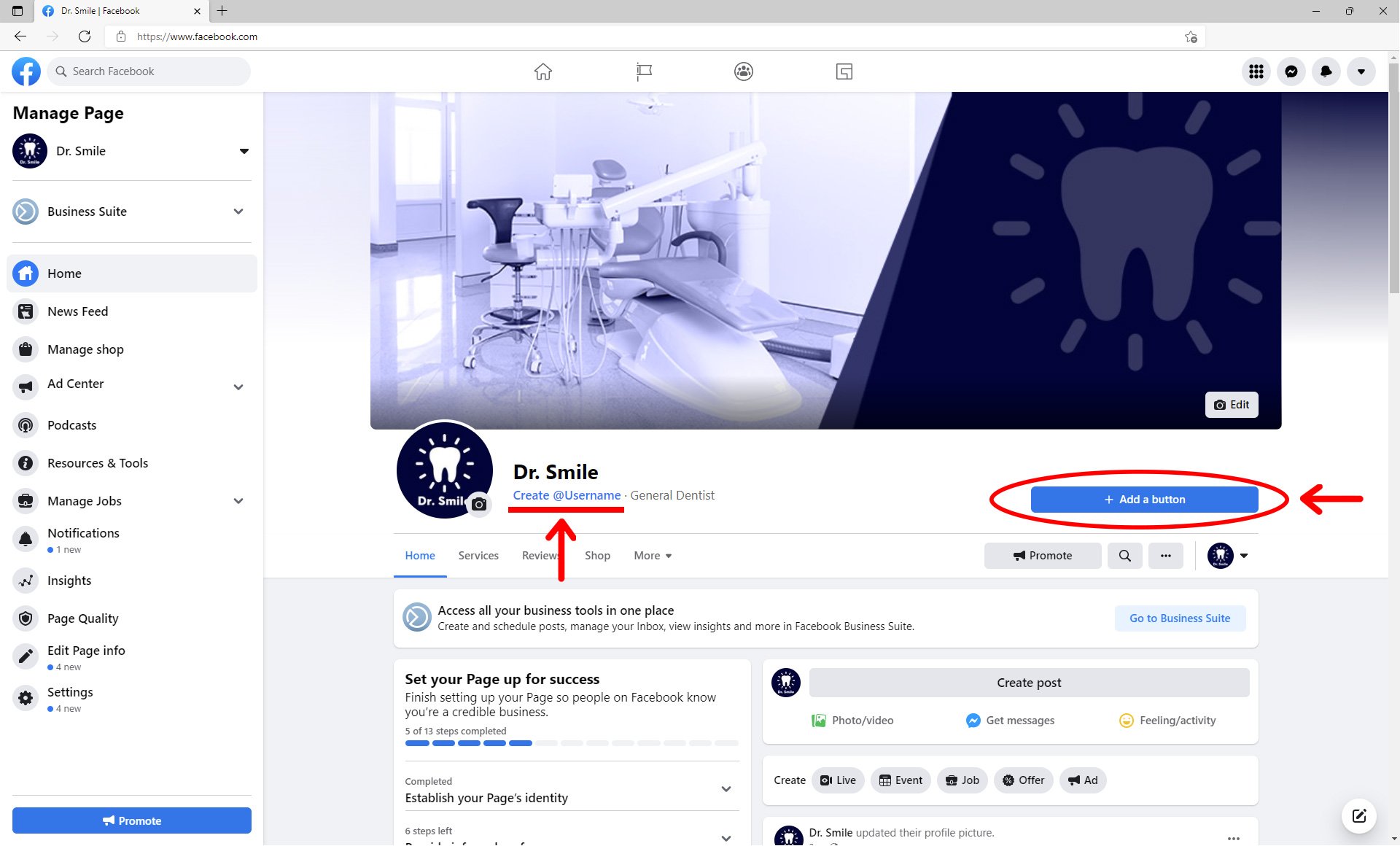 Create a username & Edit the CTA

3. Choose the Edit Page option and fill in all the information: contact info, location and opening hours.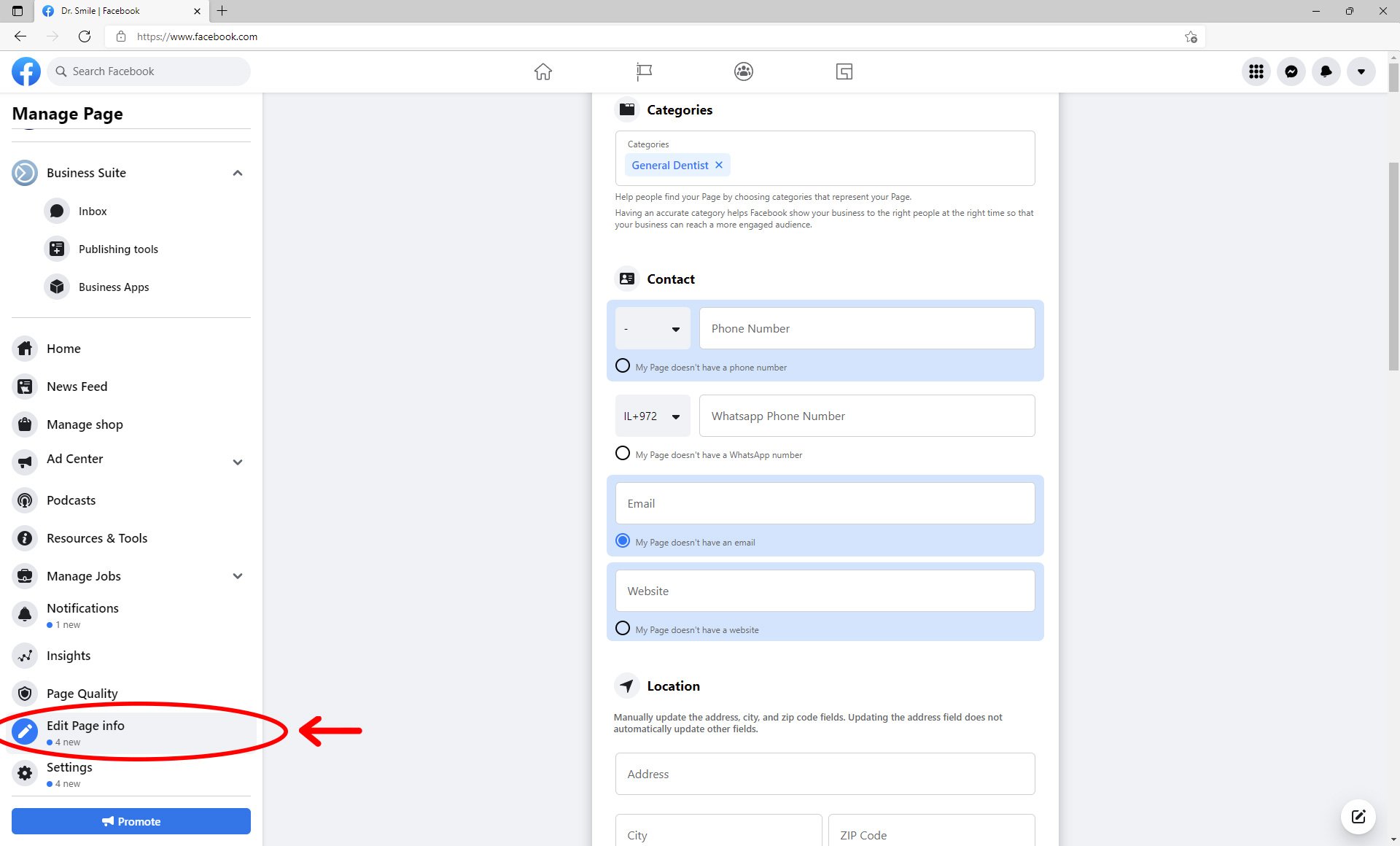 Choose the Edit Page option
4. You can always fill in additional information on your main page at a later stage.
Remember that Google scans and presents Facebook business pages in its search results, so filling in all your information correctly means you'll rate higher in searches.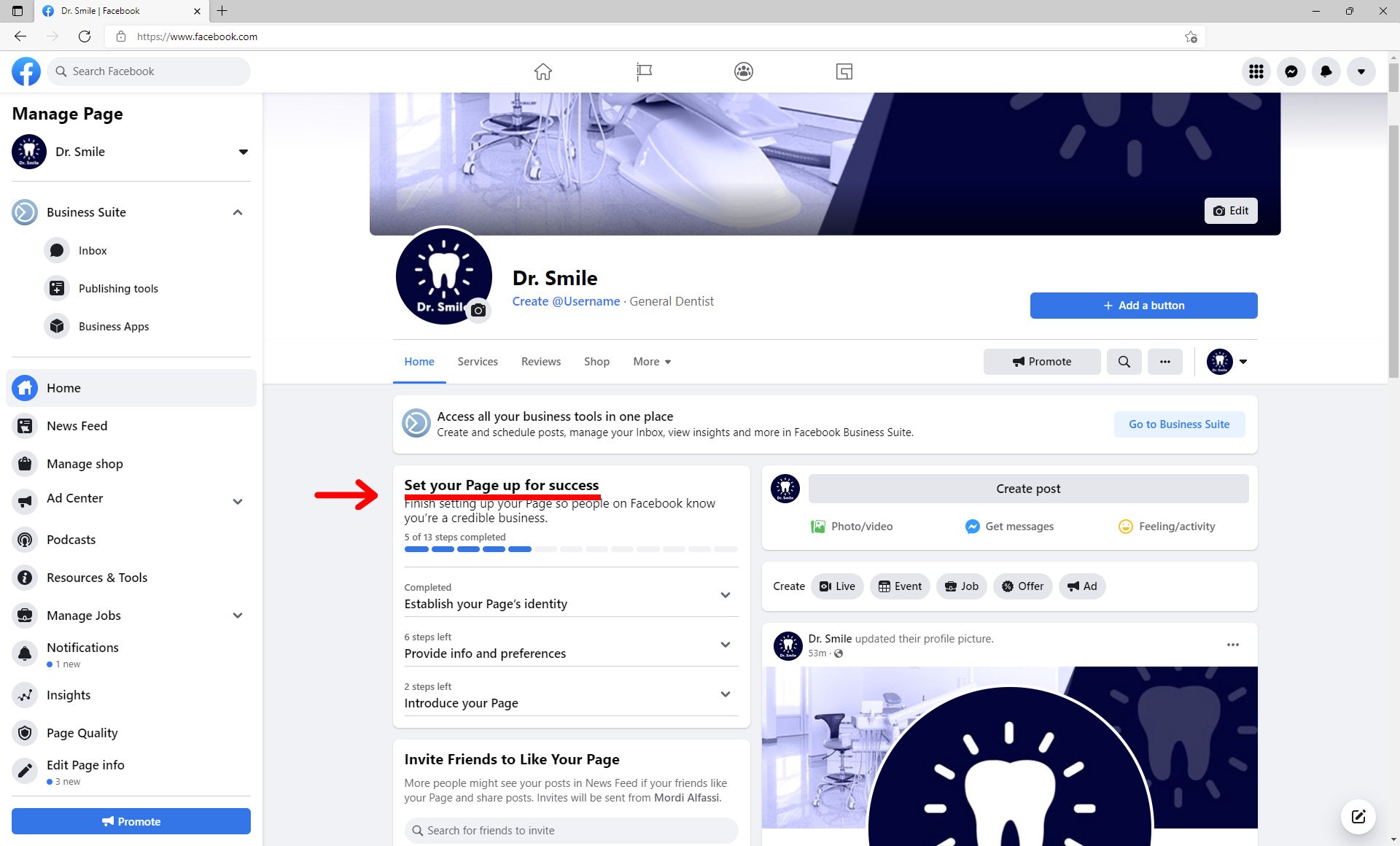 You can always fill in additional information on your main page
Instagram
If you are using a personal account for your business, we recommend changing it to a business account because you will benefit from a number of advanced features.
You can change your personal account to a business account under Settings > Account > Switch Account Type.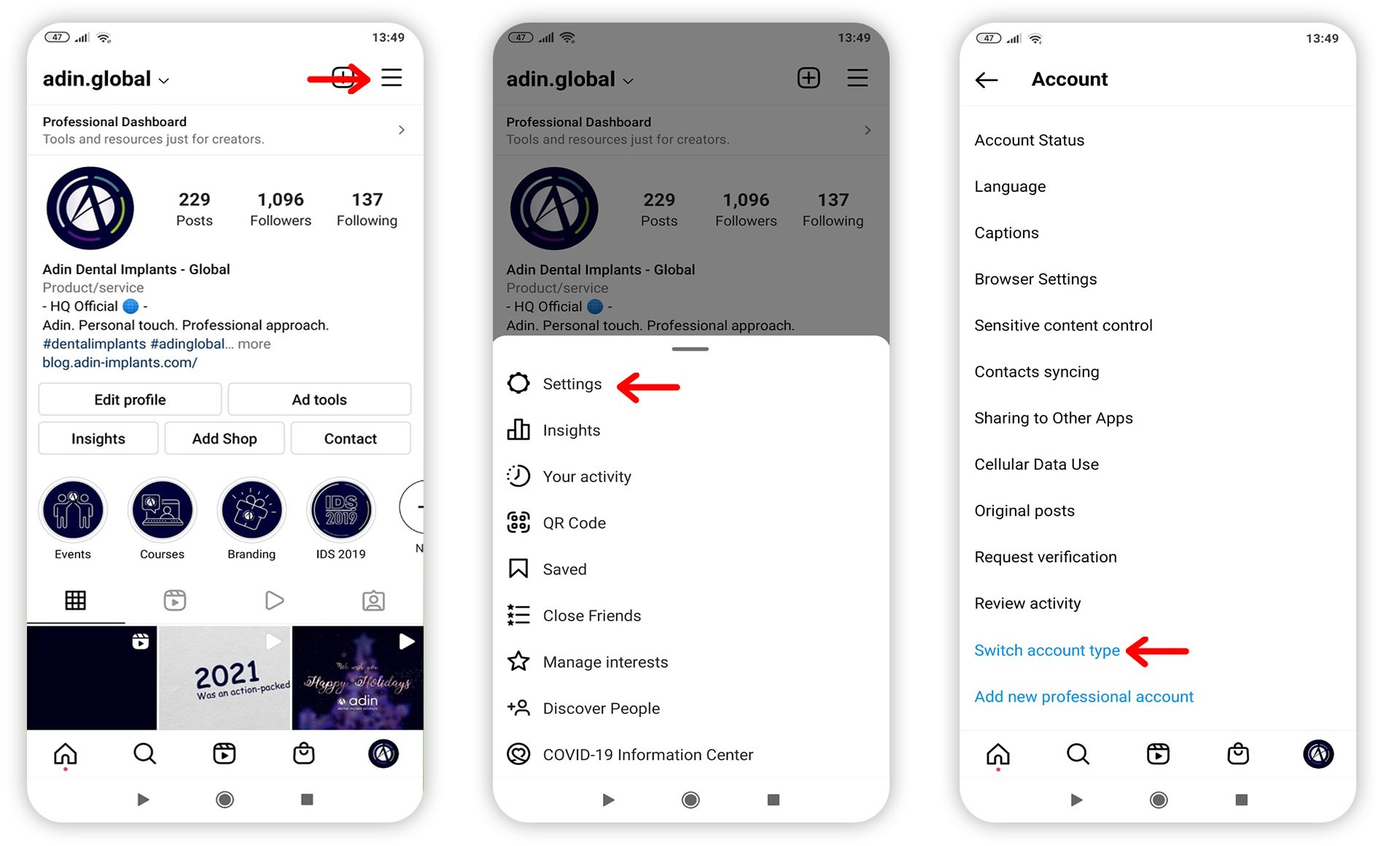 This will give you access to advanced analytics and also enable you to publicize your business using paid advertising.
When moving to a business account, you can add contact buttons which are easily accessible
to users and followers.
Going back to our main topic, in the previous chapter we recommended that as a first step
into the digital world, you build a short three-month plan so you can set achievable goals
and measurable objectives.
This will enable you to draw some initial conclusions on how well it worked.
Here's a practical example of what your three-month strategic plan could contain:
1. Nice to meet you!
Create content focusing more on your brand and sponsored ads to generate awareness of your clinic and increase followers.
Examples: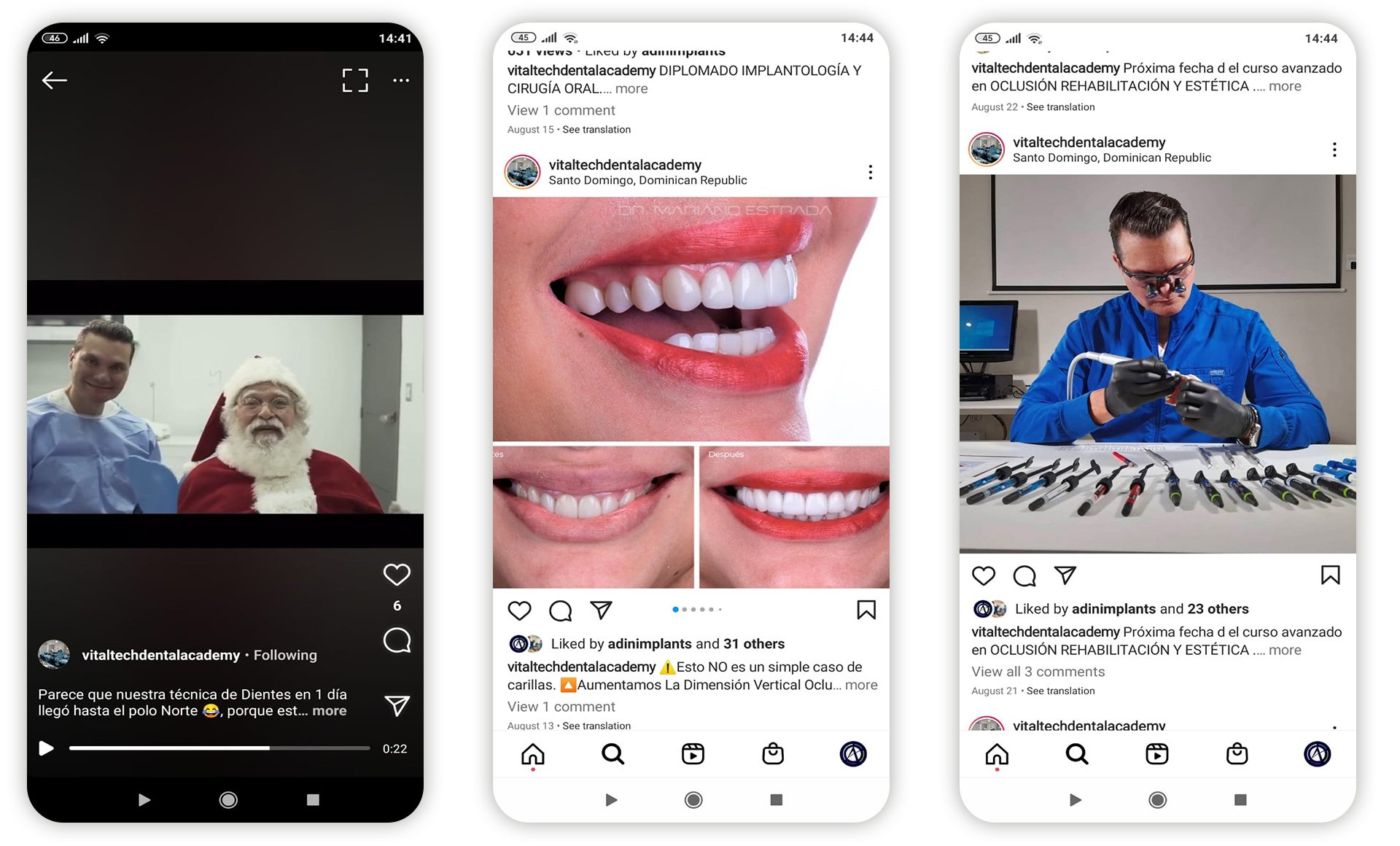 Credit: Dr. Mariano (vitaltechdentalacademy Instagram)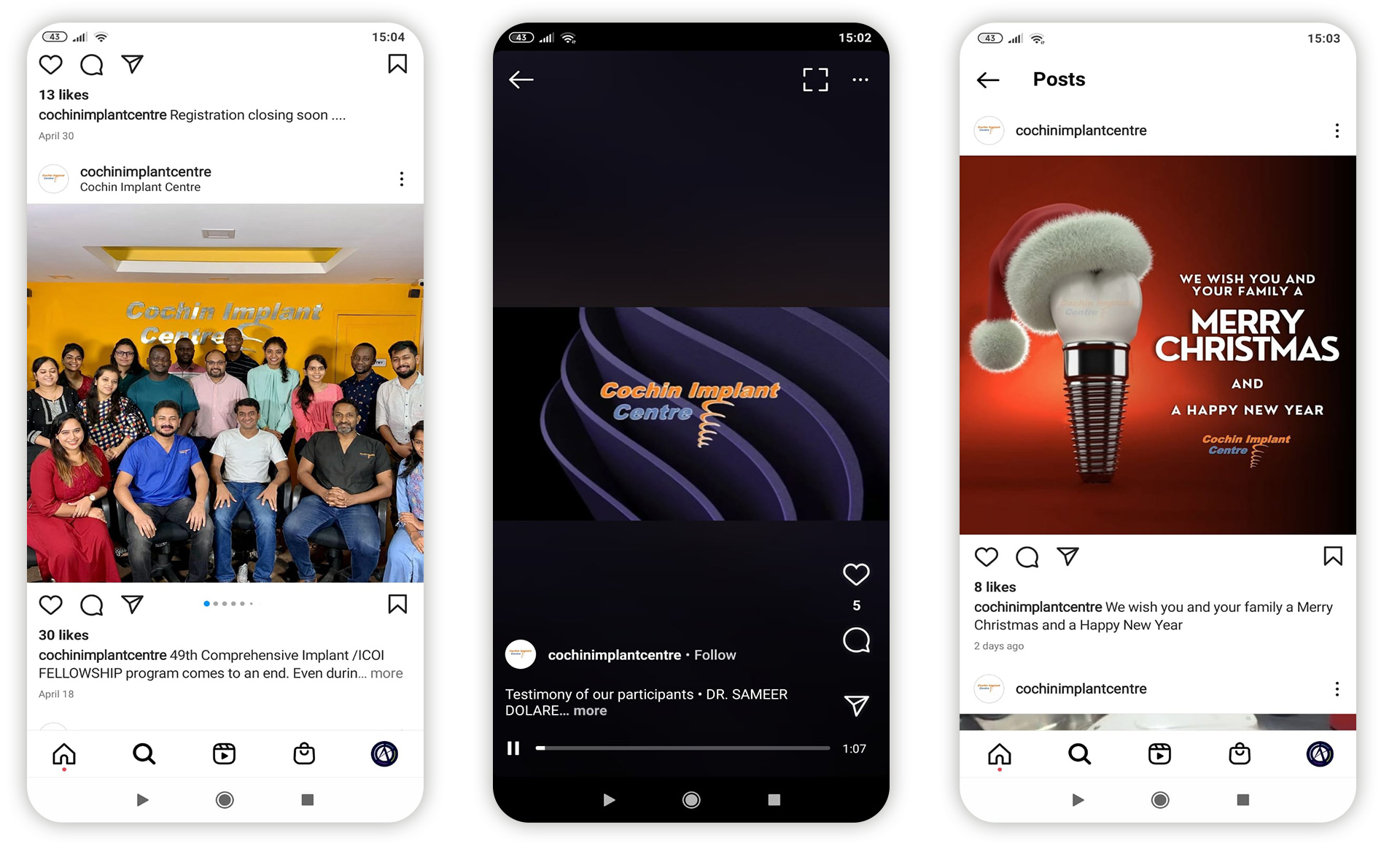 Credit: Dr. Jaibin (Cochin Implant Centre Instagram)
2. Differentiate your clinic from the competition
In addition to continuing with your branded content (reduce the amount and frequency),
now's the time to start publishing professional content with added value (such as articles,
tips, clinical cases, etc.) and sending users to your site.
Examples: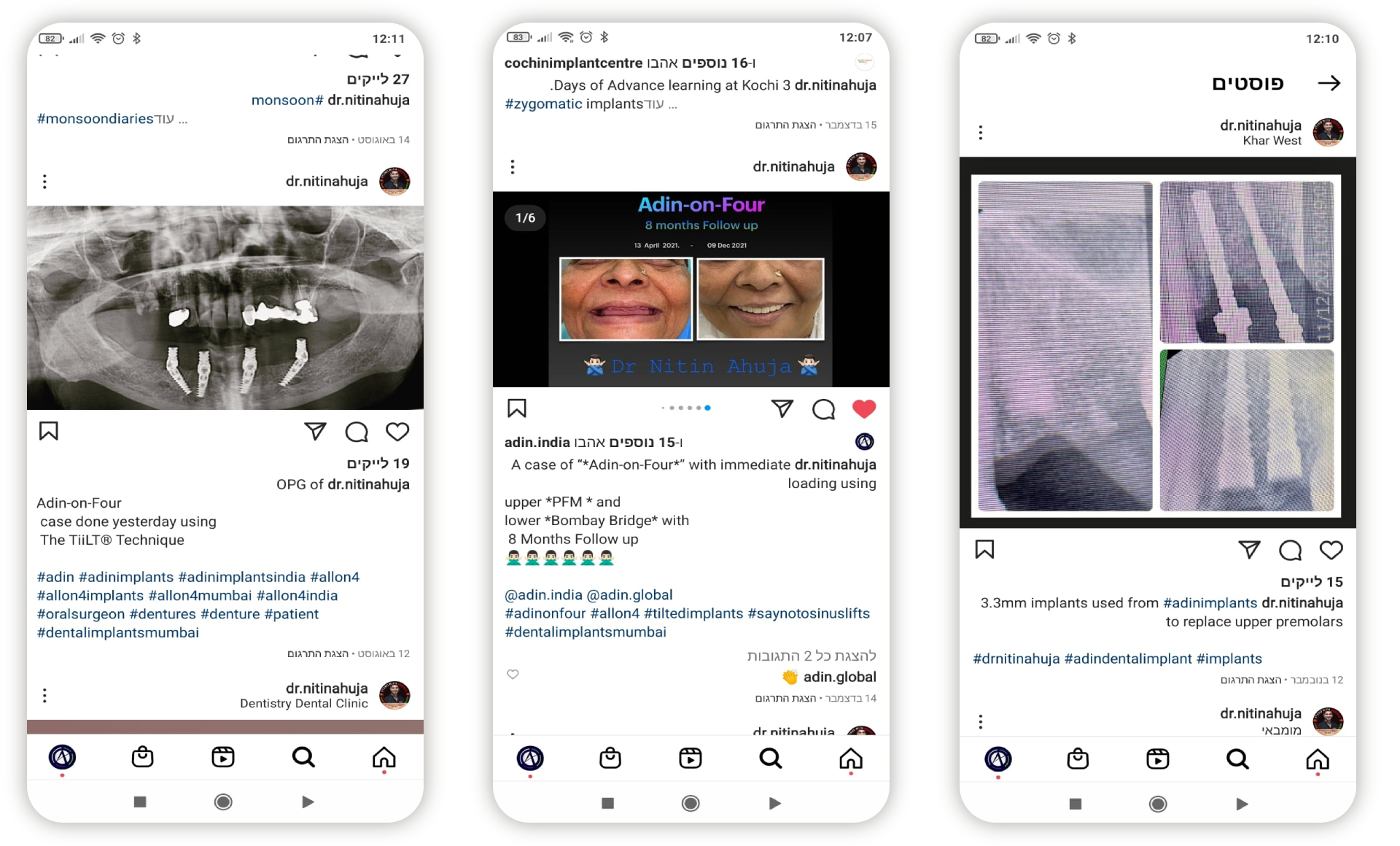 Credit: Dr. Nitin Ahuja (Instagram)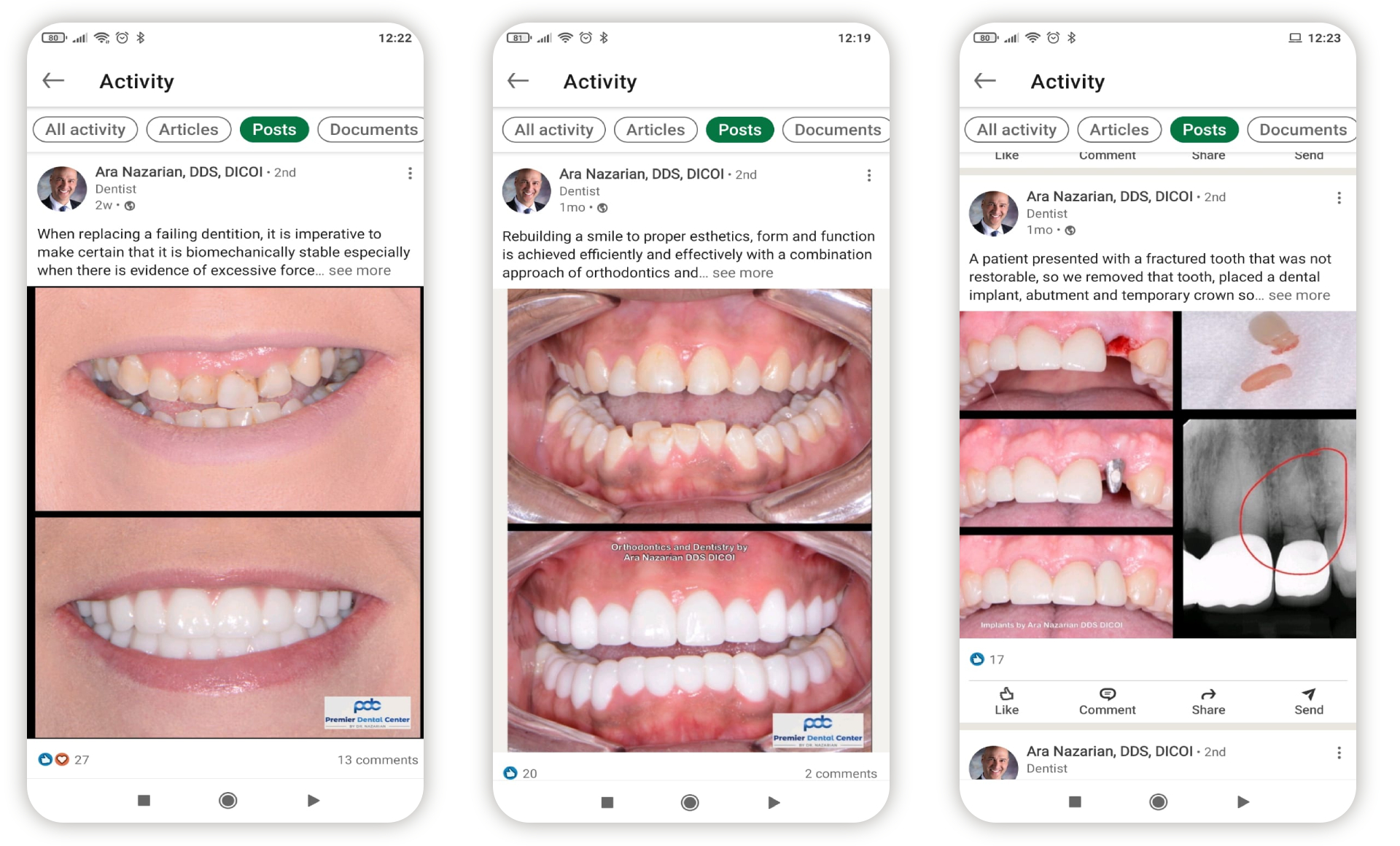 Credit: Dr. Ara Nazarian (LinkedIn)
3. Your clients get more…
While continuing with your branded content and professional content (reduce the amount and frequency), you can start focusing on the treatments you offer, moving your ad budget to lead generation.
Examples: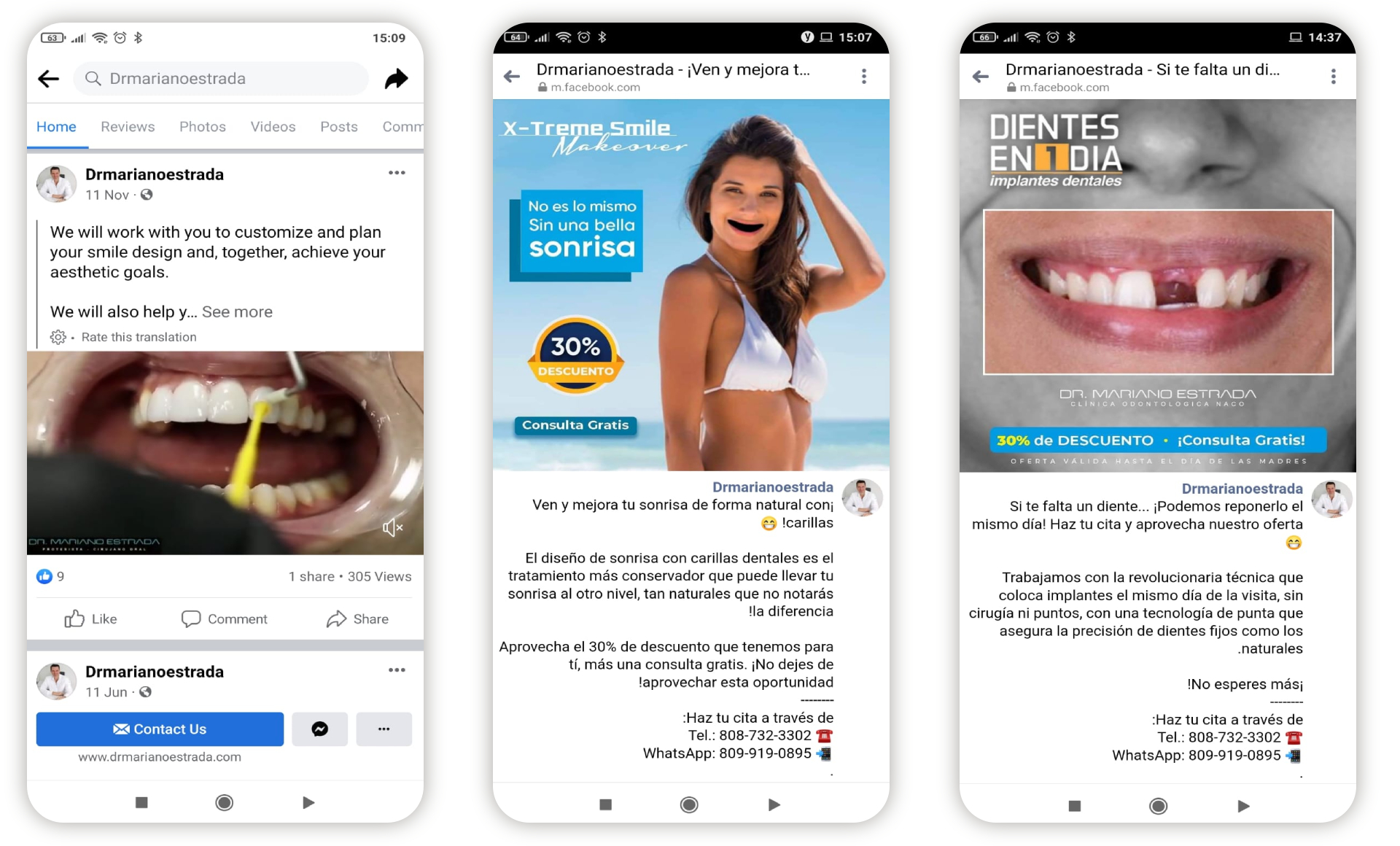 Credit: Dr. Mariano Estrada (Facebook)
Remember, when you create a strong digital presence, the number of followers you have will grow. Having a stronger presence means you are more accessible when it comes to enquiries as well as negative feedback. Make sure you answer all queries within a reasonable amount of time and be open to receiving feedback and making improvements — it's all part of the digital world.
In the next and final chapter, we'll be looking about how to make smart use of the data you've collected and the leads created through your digital assets, which specific data you should request from the digital agency you'll be working with, and how to analyze your data to obtain actionable insights.
Feel free to contact us if you have any questions or wish to consult us on a specific issue.
We're very happy to help: mordi@adin-implants.com
See you in the last chapter!
Good luck!
Images: shutterstock.com